Fighter is a class that uses a sword and shield.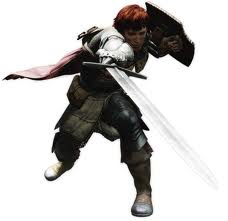 People who choose to have fighter as there class have a high attack rate and a medium defence rate.
The fighter is a class mostly used by knights and noblemen. Well known for using heavy armour with a blade and shield, knights are a class that can inflict powerful damage upon their opponents with strong power slices of their sword.