Ogres and above human size creatures that will attack anything that goes near it.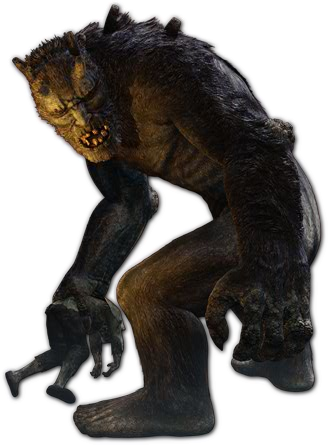 Appearance
Edit
Ogres are big in size and have massive amounts of strength and speed making them a very dangerous creature to come across. Ogres have black fur and horns on their head and upper back.
Aggression
Edit
Ogres when a near death stage will become enraged, and attack anything nearby with unimaginable speed and strength.